Throughout history, the accomplishments of African Americans have been erased from the dominant cultural narrative and this extends to the culinary world too. This February, in honor of Black History Month, we are highlighting and learning about the influence that African Americans have had on the culinary arts, from the dishes they've created to the important role that African American owned restaurants played during the civil rights movement.
Here are six articles we are reading for Black History Month:
1. Chef Leah Chase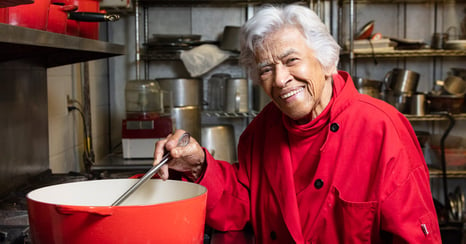 Chef Leah Chase, known as the "queen of Creole cuisine," is a renowned African American chef who transformed the New Orleans restaurant scene during the Civil Rights movement. She was a passionate advocate for civil rights, a collector of African American art, and a champion of Creole Cuisine until the day she died. Here is a conversation with the renowned chef.
2. Restaurants that Fueled the Civil Rights Movement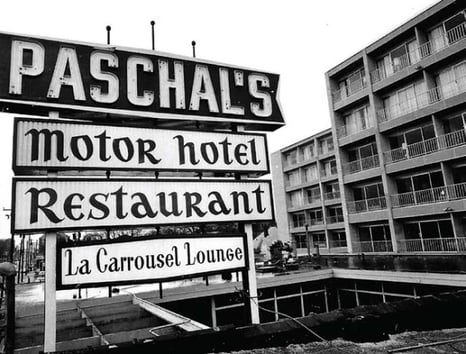 During the Civil Rights Movement restaurants served an integral role in providing safe spaces for African Americans to organize and strategize as they fought to end segregation. These are seven of the restaurants that fueled the civil rights movement.
3. The History of Okra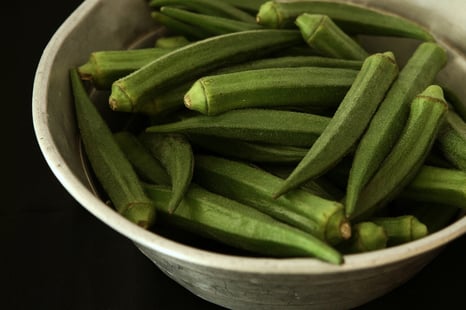 "Okra, not native to North America, arrived here at the same time enslaved Africans did. No one — no botanist, no historian — can confirm exactly how it got here. But it has connected Southerners across the lines of race, faith, and gender for centuries. Okra unites, in the gumbo pot and in our lives." Read about the history of Okra through a beautiful collection of personal stories, poems, photographs, and quotes.
4. Recipe for Okra Gumbo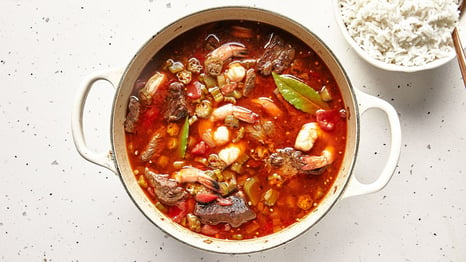 Gumbo is Louisiana's most famous and likely it's most popular dish. It's a dish that has crossed racial and class divides throughout history because everyone agrees, it's that delicious. Gumbo, much like its birthplace, is a melting pot of cultures mixing the flavors and cooking traditions from African and French cuisine. Try this recipe for Okra Gumbo described as a "diasporic gumbo influenced by recipes from West Africa, island, Lowcountry, and Louisiana."
5. Soul Food's Rich History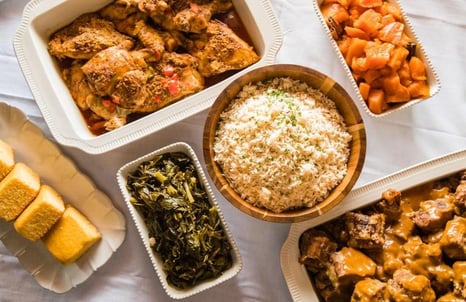 If you're anything like us, you probably love Soul Food. It's one of the most popular and recognizable types of cooking in the United States - especially in the south. Take a look at the rich history of Soul Food and how it ties black culture to its African roots.
6. Mariya Russel, the First Black Woman to Receive a Michelin Star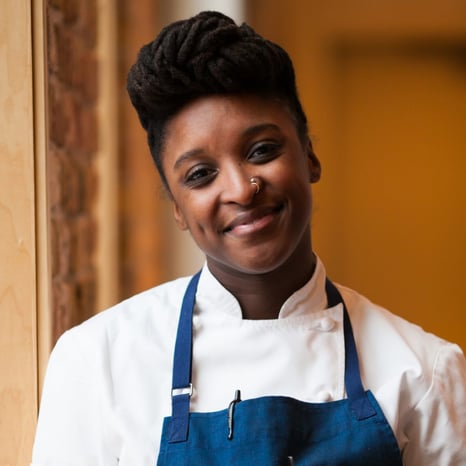 In 2019, Mariya Russel became the first black female chef to receive a Michelin star. The fact that there has not been a black female chef to hold this honor until now may come as a surprise to you - and it surprises Mariya Russel as well. "Russell says she is honored and overwhelmed to be the first Black woman to receive a Michelin star but sometimes she's baffled by how long it's taken for a Black woman to break through barriers and reach this milestone." Read about Mariya Russel, her accomplishment and the struggle that black women face in the culinary world.
African American culinary history is rich and diverse, but we still have a long way to go in the fight for racial equality both in and out of the kitchen. During Black History Month, spend some time honoring the legacy African Americans through your food! Check out the Soul Food scene in your city. Try out a recipe for gumbo. Support local African-American run businesses and restaurants. In spite of the many barriers still facing African Americans in the food industry, they are continuing to make an impact on the culinary scene. This month in particular, we honor their accomplishments and their history.