As companies look ahead to the coming decade, they will confront the complexity of a workforce that expects more from their employer than ever before. Workers are retiring later, spending less time on average working for a single employer, and come from an increasingly diverse population. Today's workers place a high value on workplace perks. Forward-thinking employers will work to create atmospheres that prioritize employee happiness by offering benefits and perks aimed at "win-win" solutions. Employees who feel valued will perform better, and the resulting corporate culture of an employee-focused workplace will benefit everyone.
Here are five workplace trends to watch for in the coming years:
1. Employee Wellness and Lifestyle Programs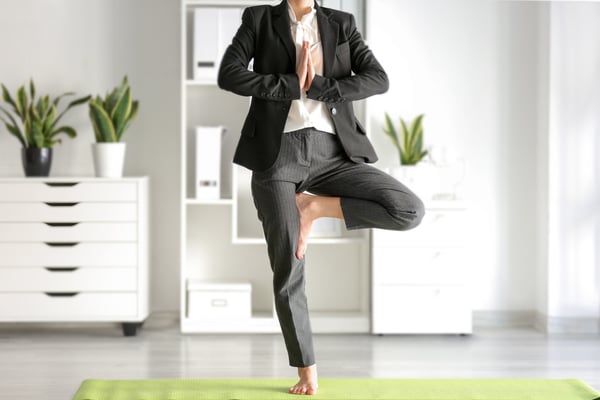 In the next decade, employees will increasingly look for partnerships with companies that empower them to make their own health decisions. When it comes to enhancing employee well-being, more companies will incorporate wellness programs into their benefits packages. A focus on employee wellness not only improves productivity and reduces sick leave, but it can also measurably lower health insurance expenses for employers and employees. Employers provide wellness programs to encourage healthier lifestyles. These programs promote healthy lifestyles through seminars, incentivized activities like exercise competitions, and in other, less direct ways.
A few examples of wellness program themes and components include:
Smoking cessation

Diabetes management

Meditation and yoga programs

Health club memberships

Mental health care sessions
Employees tend to respond positively to these programs, according to the results of a recent survey conducted by Virgin HealthMiles Inc and Workforce Management Magazine. Researchers found that 77 percent of employees feel wellness programs improve the company culture. Organizations can bring in outside consultants to run wellness programs or partner with organizations in the community to further wellness goals.
2. Stress Reduction Programs
As they embark on job searches, workers will continue to seek out company cultures that focus on reducing burnout and employee stress. It's no surprise that employees value less-stressful work environments in 2020. "Burnout" is real. The World Health Organization (WHO) designated burnout as a syndrome in 2019, defining it as a condition "resulting from chronic workplace stress that has not been successfully managed." Addressing burnout can benefit both employee and employer. The WHO describes burnout sufferers as feeling exhausted, cynical, or distant. The result is a reduction in employee effort. In the coming decade, employers will prioritize stress reduction to decrease turnover and increase productivity.
Despite clear evidence that stress and burnout are issues seriously impacting employee happiness, most companies are not providing help to their employees. According to respondents of a recent study conducted by the Anxiety and Depression Association of America (ADAA), only 40 percent of employers offered help to reduce stress when asked. Employers have an opportunity to address the stress levels of their employees in a meaningful way before the issue leads to burnout. An easy way to help your employees lower their stress levels is to create a lunch culture that is relaxing, inviting, and wholesome. When employees know they don't have to worry about figuring out lunch every day, it's one less stress to manage. Employees who experience less stress are happier and more productive.
3. More Employee Perks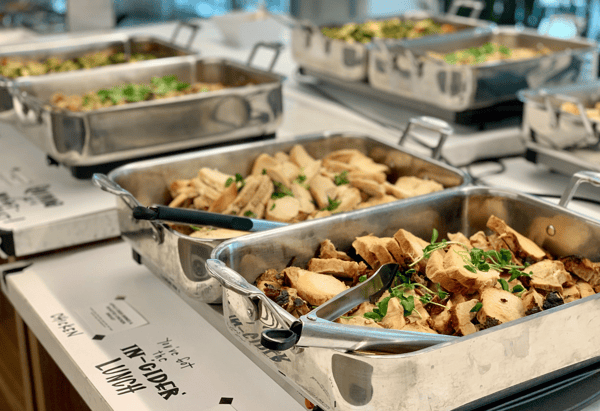 A 2018 Bamboo HR survey of CEOs revealed that an investment in employee perks could improve office culture and lead to an increase in employee happiness. Companies will increasingly add a mix of perks to their employee benefits into the next decade. Some perks relate directly to enhancing employee tasks, while others are fringe benefits. Perks can incentivize and reward employees while contributing to a connected, less stressed-out culture.
Popular perks include:
Flexible work schedules/telecommuting
Affordable health insurance
Company-provided dining options
Paid time off for volunteer projects
A company-provided "lunch as a service" program can encourage employee engagement, increase employee well-being, and reduce stress. Incentivizing employees to dine together during their lunch breaks can open up new opportunities for coworker connections.
4. Community and Inclusion Cultivation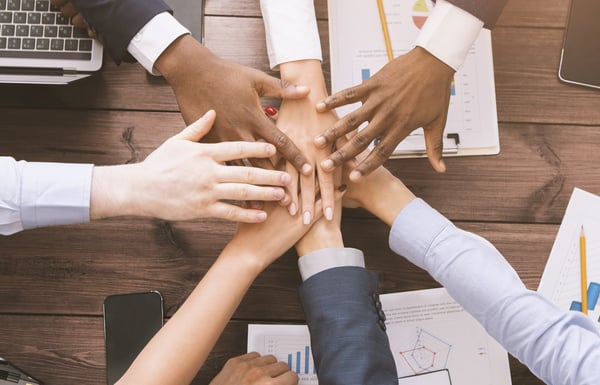 The workforce of tomorrow recognizes the value of growing an inclusive community at work. Employees are less inclined to separate work life from home life, and may instead view their work as an integrated part of their identity. Employers who take the lead on community-building will fare better when fighting for the best employees in a fluid job market. Diversity has been on the minds of employers for several years. In the coming decade, employees will expect companies to move beyond diversity initiatives to an environment that fosters meaningful inclusion.
Inclusive work cultures are less hostile and produce deeper, more nuanced ideas. An inclusive, collaborative environment at work ensures that all employees are valued and heard. Inclusion efforts will ensure that employees feel welcome and respected without regard to sex, gender identity, religion, or beliefs. Innovative employers will find new opportunities to promote inclusion. Sifted values individuality—it's part of our culture, and our menus reflect our goal to make every eater feel valued and included. Employees who have dietary restrictions will feel valued when they can make meal selections that fit their lifestyles and belief systems. They will discover varied, chef-created selections every bit as delicious as other menu options.
5. More Automation
Automation is changing the way many businesses function. This trend will continue into the 2020s. Forbes reports that advances in automation will bring benefits as well as challenges. The automation of repetitive, monotonous tasks can significantly improve employee efficiency and overall job satisfaction. Employees who are relieved of tedious, boring tasks can devote more energy to their key roles. Automation can also improve accuracy, especially when it comes to data entry tasks.
On the other hand, automation can increase efficiency so much that fewer employees may be needed to achieve company goals. Employers will need to conduct a high-level assessment of how to balance automation and hiring. Even when employers can incorporate automation into the workday without a workforce reduction, they will still need to address employee culture. The perception that automation might take over jobs can become a cause of stress that can negate the positive impact automation can have on productivity.
Bring Sifted on Board in 2020

The workplaces of the 2020s will mark the beginning of a new era in employer-employee relationships. While employees were most concerned with salary in years past, today's employees understand the importance of working in a positive, forward-facing environment.
Sifted can help you improve:
Retention and recruitment
Engagement
Productivity
Health and wellness
Sifted partners with companies to create employer-provided, chef-crafted lunch programs that incorporate food options aimed at supporting nutritional goals. Find out how and get started today!
---